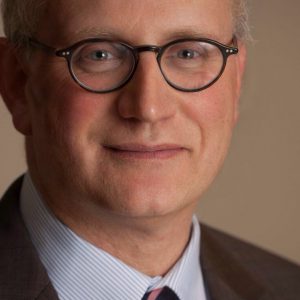 BIO IN BRIEF
Dave Marcus has been a newspaper and newsmagazine reporter, a high school teacher and a writing instructor at a business school. In between, he wrote two highly-praised nonfiction books.
As a staff member of the Boston Globe, Dallas Morning News, Miami Herald, Newsday and US News & World Report, Marcus was a columnist, roving national reporter and foreign correspondent. Now he speaks to groups about what he learned covering education and parenting.
Read on…
He covered everything from wars and coups to immigration and terrorism in nearly fifty countries. He wrote about the breakup of the Soviet Union, the US military invasion of Panama, the 1991 Gulf War, the return of Hong Kong to China and the deadly anti-narcotics campaign in Colombia. He also documented civil wars in El Salvador, Nicaragua, Angola and Soviet Georgia, and political upheaval in Haiti, Peru and Tajikistan.
Marcus spent three years researching and writing a nonfiction book: Acceptance: A Legendary Guidance Counselor Helps Seven Kids Find the Right College – and Find Themselves (Penguin Press, 2009). The book is intended for high school students as well as adults.
Before that, Marcus wrote What It Takes To Pull Me Through: Why Teenagers Get in Trouble and How Four Got Out. Published by Houghton Mifflin, it recounts the true story of a group of teenagers who did drugs or drank, ran away from home or quietly suffered depression.
To research his first book, Marcus camped out with the students, joined them in group therapy and watched them in the rain forest of Costa Rica as they did volunteer service.
While finishing the book, Marcus spent a year teaching high school as the Wilson Visiting Fellow at Deerfield Academy in Massachusetts. He also taught at Ithaca College and the Tuck School of Business at Dartmouth College.
Marcus shared the Pulitzer Prize for International Reporting for a series about violence against women around the world.
At Brown University, he was elected president of the senior class and graduated with honors. He later studied Latin American literature at the University of the Andes in Bogota, Colombia. During a respite from journalism, he spent a year as Nieman Fellow at Harvard, learning about urban planning and immigration.
He has been a visiting lecturer at the University of Houston, a visiting professor at the University of Massachusetts and a Woodrow Wilson Visiting Fellow at three colleges.
His freelance articles have appeared in Vanity Fair, GQ magazine, and the New York Times. He has been a guest on NPR's "Morning Edition" and the Spanish-language show "Contrapunto" (Counterpoint).
Marcus is available to speak to parents, community leaders and high school and college students about college admissions, or education reform, or about "the secret world of the American teenager," and the dwindling sense of community in many American suburbs and exurbs.
He also leads writing workshops.