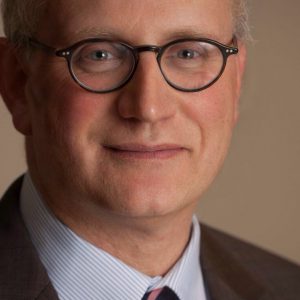 THE UNOFFICIAL VERSION
In more than two decades as a journalist, David L. Marcus has shown a knack for landing in the wrong place at the right time.
Consider: He moved to Mexico City just as street crime soared. He got mugged and pistol-whipped inside a VW bug taxi…
Read on…
He was cowering in a van in the Yucatan peninsula when Hurricane Gilbert roared through (the rental van has been missing for years – apologies to Hertz)…
In 1990, he opened the first American newspaper bureau in Colombia, just in time to see the horrors of car bombings and kidnappings as the Medellin cocaine cartel unleashed its fury…
He reported from Israel in 1991 during the Gulf War as Scud missiles slammed into nearby buildings…
He hop-scotched across Central Asia in the waning days of the Soviet Union, ending up amid a civil war in Tbilisi, Georgia…
On a swing through western Africa, he found himself on the wrong end of an AK-47 held by a teenage soldier in Angola …
Back to the beginning: Marcus wrote his first freelance story at age 17. It was a New York Times essay about applying to college headlined "Yale Loves Me; Yale Loves Me Not" (Unfortunately, Yale didn't love him, so they'll never see even one penny of his Social Security money).
Marcus started his career at the Miami Herald, where he covered education. He then headed to the Dallas Morning News, where he roved the US-Mexico border. Later, he served as a foreign correspondent, based in Mexico City, Bogota, and Rio de Janeiro, covering conflicts in Haiti, El Salvador, Nicaragua and Angola.
Marcus shared the 1994 Pulitzer Prize for International Reporting for a series about violence against women around the world. Earlier, he was a member of a team of finalists for the 1990 Pulitzer in Explanatory Journalism, for "Hidden Wars," a look at conflicts in Africa, Latin America and Asia.
Back in the US, Marcus served as diplomatic correspondent of the Boston Globe. There he reported on human rights abuses of the Taliban, unrest in the Mideast, and global arms trafficking.
In 1999, Marcus joined US News & World Report to return to his original beat, education. He took a sabbatical in a bucolic region of New England because he had an idea for a little book that involved following a group of so-called "troubled teenagers" as they went through a therapeutic program. Marcus stretched that into a four-year undertaking.
The book is titled, What It Takes to Pull Me Through. The subtitle is even longer: Why Teenagers Get in Trouble – And How Four of Them Got Out. (Houghton Mifflin.) published the book. You need to order that book now. It will change your life.
Marcus son took on another nonfiction narrative: Acceptance. It has another unwieldy subtitle: A Legendary Guidance Counselor Helps Seven Kids Find the Right College – and Find Themselves (Penguin). Yep,  it's available in paperback. Everyone's talking about it so buy new copies today for your kids' teachers, your neighbors, and even strangers.
Now, the academic background: Thanks to a computer glitch, Dave Marcus was admitted to Brown University, where he generously and unstintingly pledged to donate hundreds of millions of dollars from his roommate's future hedge fund. Later, in another admissions gaffe, Marcus was a Nieman Fellow at Harvard University.
In between, Marcus studied at the University of the Andes in Bogota, which he recommends to anyone with bodyguards and a chase car.
Marcus honed his skills as an education journalist by working as a teacher. As the Wilson Fellow at Deerfield Academy in Massachusetts, he had the pleasure of re-immersing himself in Mark Twain, Fitzgerald and Hemingway. Later, Marcus was the visiting scholar at Ithaca College's Park School of Communications.
Certain that newspapers would boom in the age of the Internet, Marcus joined Newsday in 2006. He roved around Long Island, writing about education, with an occasional feature on the world's oldest living dog (about to turn age 21).
Over the years, Marcus has contributed freelance stories to Vanity Fair, GQ and the New York Times. He has jabbered on NPR's "Morning Edition" and appeared scholarly yet sweaty on NBC's "Today Show."
Marcus is available to speak about college admissions or struggling teens or other education topics to groups of educators, journalists, parents and others looking for a soporific experience. When he speaks about admissions, he's often joined by Gwyeth Smith Jr. ("Smitty"), the former guidance director who is the subject of Acceptance.